THE UK'S REAL ESTATE INVESTMENT & INFRASTRUCTURE FORUM 2023
South Yorkshire Mayoral Combined Authority showcasing UKREIIF with Barnsley Council, the City of Doncaster Council, Rotherham Council and Sheffield City Council.
UKREiiF connects people, places and businesses to accelerate the Levelling Up Agenda, whilst unlocking sustainable, inclusive and transformational investment across the UK. The three-day event will bring together the public sector – with every core UK city and region involved – alongside Government, investors, funders, developers, house builders and more.
Led by the UK's leading property events company Built Environment Networking and supported by some of the biggest UK property and infrastructure companies, the second annual UKREiiF, the UK's Real Estate, Investment and Infrastructure Forum, will be held in Leeds from 16th-18th May 2023 and we are delighted to be attending this year!
TOP 10 SOUTH YORKSHIRE EVENTS AT UKREiiF
1. Sheffield : Imagine the Future. The Time is Now
2. The Advanced Manufacturing Park: a Blueprint for High-Tech Productivity
3. Sheffield Property Association and South Yorkshire Drinks Reception and Networking
4. Investment Zones and Reviving Local Economies
5. Doncaster: The Location For Business
6. Transforming Rotherham
7. Investing in South Yorkshire Breakfast
8. Innovation and Tech Districts – Designing and Delivering Catalysts for Investment and Economic Growth
9. Barnsley: A Place of Possibilities
10. South Yorkshire: How Health Can Drive Growth
INTERACTIVE PORTFOLIO
South Yorkshire offers a unique set of investment propositions that build upon our strong heritage of innovation-led manufacturing and engineering and we will be showcasing these at UKREiiF.
Whether you are looking to finance, design, develop or deliver on schemes, there are a variety of property investments available to you, which can be viewed via our interactive and visual online portfolio.
The Interactive Portfolio enables you to explore where our wide range of opportunities are, the primary functions of each site, surrounding public transport routes and key metrics for each of our investment propositions.
Key delegates from South Yorkshire Mayoral Combined Authority :
Oliver Coppard
South Yorkshire's Mayor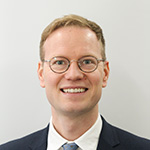 Tom Bousfield
Corporate Director Growth, Business & Skill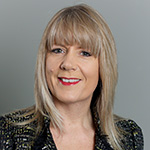 Rachel Clark
Director - Trade & Investment
Joseph Quinn
Innovation Project Director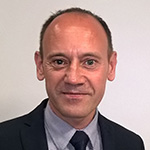 Colin Blackburn
Assistant Director Housing & Infrastructure