SOUTH YORKSHIRE TRANSPORT SUMMIT 2023
South Yorkshire's Mayor Oliver Coppard will host a South Yorkshire Transport Summit, jointly held with the Connected Places Catapult in Doncaster on Wednesday 1st March 2023. The Transport Summit is a key milestone towards a future vision for transport in South Yorkshire to transform access to opportunity, places where our young can access places of learning, where we can access better jobs and we have a choice how to travel.
The Summit is intended as a collaborative exercise to lift South Yorkshire's ambitions, co-create a vision for a more ambitious, sustainable, human centric future transport system.
We are bringing together top place makers and thinkers from a variety of UK locations and disciplines – including policy makers and transport futurists – so that they can contribute both tried and tested and fresh ideas for the future of South Yorkshire Transport.
The event demonstrates an ambition for SY's future with a transport system that works for its communities and economy. Partnering with Connected Places Catapult, the UK's innovation accelerator for cities, transport, and place leadership. Reflections will be shared in a report and Transport Vision 2030.
Agenda
Press releases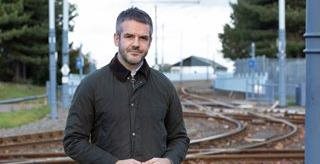 South Yorkshire's Mayor convenes summit to fix broken public transport system - Read the press release