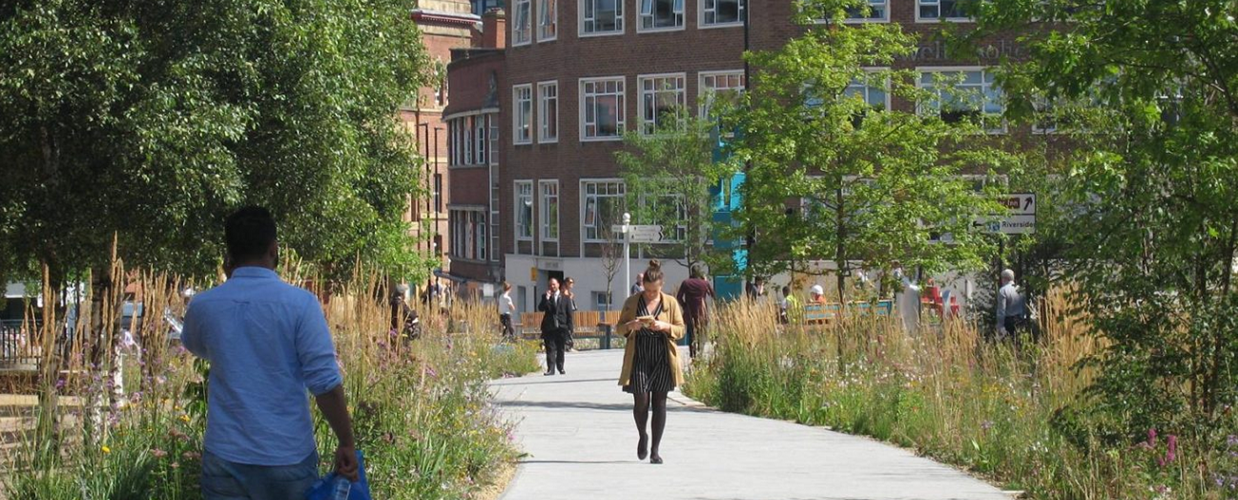 SOUTH YORKSHIRE CELEBRATES LOCAL VISITOR ECONOMY PARTNERSHIP STATUS
Published 27 July 2023 at 1:40pm
South Yorkshire Mayoral Combined Authority (SYMCA) has welcomed the creation of the South Yorkshire Local Visitor Economy Partnership (LVEP), a collaboration between SYMCA, Sheffield City Council, Doncaster City Council, Rotherham MBC and Barnsley MBC to work together on shared priorities and targets to grow the local visitor economy.
Developed and administered by Visit England, the LVEP programme is one of the key recommendations in the Government's response to the independent de Bois Review of Destination Management Organisations in England.
The LVEP programme, which will be led by Sheffield City Council, will create a national portfolio of strategic and high-performing partnerships working in collaboration locally, regionally and nationally on shared priorities and targets to support and grow the visitor economy.
South Yorkshire's Mayor, Oliver Coppard, said: "Here in South Yorkshire we couldn't be more proud of our world class music, landscapes, festivals and sport. We're the birthplace of football and the home of snooker, we powered the Industrial Revolution and have England's oldest national park. We celebrate art, music and literature like nowhere else.
"And now we have a new opportunity to share our beauty, our history, our culture, and our talent with the rest of our world. Our new Local Visitor Economy Partnership, being developed with the support of Visit England, will give visitors from far and wide the chance to explore and experience South Yorkshire in all its glory. I'm excited to see that partnership develop across all of Barnsley, Doncaster, Rotherham and Sheffield."
Destinations
Councillor Martin Smith, Chair of Sheffield City Council's Economic Development and Skills Committee, said: "It is brilliant that Visit England has recognised South Yorkshire as a thriving destination for city breaks and day trips and has agreed a Local Visitor Economy Partnership for the region. This will unlock more opportunities for local businesses, support the creation of jobs in the visitor economy and put South Yorkshire on the map as a tourist destination.
"Sheffield is proud to lead this work, which will help our region attract visitors from across the world. We're The Outdoor City and we're already home to world-class sporting events, stunning natural beauty in the UK's oldest national park and some incredible cultural festivals. This partnership will help us build on these strengths, as well as those of our neighbours in Barnsley, Doncaster and Rotherham to make South Yorkshire a world-famous destination to eat, drink, shop, learn, adventure and play."
Ros Jones, Mayor of Doncaster added: "I am pleased that South Yorkshire's Local Visitor Economy Partnership application has been approved. This will help to realise our regional ambition, and ensure Doncaster will be in a position to benefit from national support to enhance the visitor economy and cultural offering. We have a large number of incredible tourist attractions in Doncaster, including our Mansion House, Conisbrough Castle, Cusworth Hall, and the Yorkshire Wildlife Park which is the UK's No.1 walk-through wildlife adventure! Tourism and the wider visitor economy supports local businesses and employs a significant number of people across Doncaster and South Yorkshire."
Rotherham Council's Cabinet Member for Social Inclusion, Councillor David Sheppard commented: "The LVEP accreditation will considerably strengthen opportunities to collaborate more effectively with neighbouring boroughs and the MCA and to partner with the private sector to ensure we continue to promote the many reasons to work, live, visit and invest in Rotherham and South Yorkshire as a whole.
"Wentworth Woodhouse, Magna Science Adventure Centre, Gulliver's Valley and Rother Valley and Thrybergh Country Parks are big drivers of Rotherham's visitor economy and the accreditation will help celebrate and promote these attractions and the green spaces that are unique to Rotherham's heritage."
Partnerships
SYMCA continues to work in partnership with local and combined authorities across Yorkshire on the Yorkshire Tourism Initiative focused on promoting Yorkshire as a visitor destination. This project is being delivered by Barnsley MBC.
Councillor Sir Steve Houghton CBE, Leader of Barnsley Council, said: "It's fantastic that Visit England has agreed to the Local Visitor Economy Partnership with South Yorkshire. Barnsley is an award-winning place of possibilities and we've got so much to offer.
"Culture and heritage are in our roots and places like Elsecar Heritage, Cannon Hall, Cooper Gallery and Worsborough Mill attract people from all over the country. With our varied independents, great places for food and drink, and places to stay, Barnsley is the place to make memories.
"We look forward to working with our South Yorkshire colleagues to put our area firmly on the map."
For more information about the LVEP programme, please visit https://www.visitbritain.org/local-visitor-economy-partnerships-lvep-programme.
INFO & SHARE
Last Updated: 31/07/2023
Published In: Arts, Culture, Heritage, Mayor
LOOKING FOR SOMETHING OLDER?
Why not look through our archives?
BROWSE ARCHIVES
The latest news...
To find all of our press releases and news stories visit our dedicated news section
SEE ALL NEWS