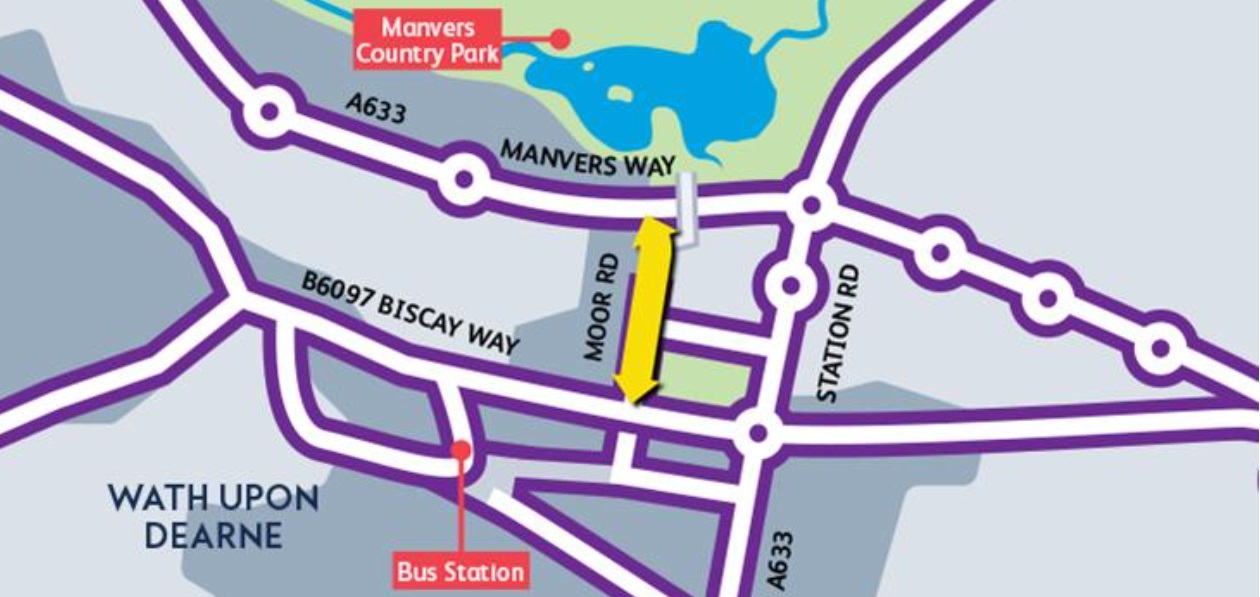 Published 20 August 2021 at 1:02pm
The projects include Active Travel activity, specifically the provision of safe, direct attractive walking and cycling route (including crossings) between Manvers Way and Wath town centre.
TCF allocation: £400,000
This project, which is currently in development, includes a contribution from the Government's Transforming Cities Fund Tranche 2 resources.
If you have any comments about the scheme please get in touch through the 'Contact Us' email address below or contact the promoter directly. In any case, we will share relevant comments with the scheme promoter.

A full record of endorsements and approvals is held on file at SouthYorkshire MCA offices.

Image courtesy of Rotherham MBC
INFO & SHARE
Last Updated: 21/10/2021
Published In: Transport Schemes, Transforming Cities Fund
The latest news...
To find all of our press releases and news stories visit our dedicated news section
SEE ALL NEWS